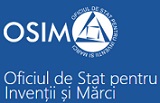 Due to the identification of an employee that has been tested positive with regards to the Novel Coronavirus, the Romanian Office has closed its offices and will resume normal operations on Monday, March 16, 2020.
All terms that fall within the above period will be postponed till March 16, 2020.
The full text of the order can be seen here:  https://osim.ro/wp-content/uploads/Legislatie/dispozitie-serviciu.pdf 

Article 1. Starting with 1 March 2020 and until March 13, 2020, the OSIM work program shall be suspended, and shall resume on March 16, 2020.

Article 2. All the deadlines in the procedures in front of OSIM that are fulfilled in the period mentioned in art. 1 are extended until the end of Monday, March 16, 2020.