"Dimitar Madzharov – 2" EOOD, represented by the team of IP Consulting filed an opposition against the newly applied trademark, reg. № 141455 "от НАШЕТО" – combined. The Opposition division and the chair of the Bulgarian patent office (BPO) both upheld the opposition and denied the registration of the "от НАШЕТО" trademark, applied by "BONI HOLDING" AD.
The earlier trademark rights are in favor of the interested party, as the date of application of the earlier trademark is 14.03.2003 and trademark "от НАШЕТО" is applied on 10.05.2016.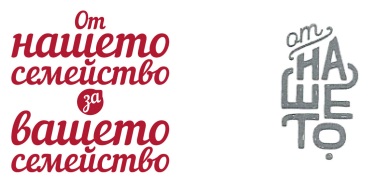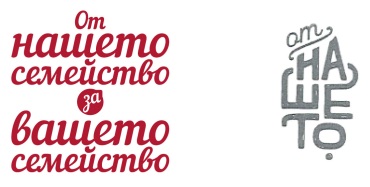 "Dimitar Madzharov – 2" EOOD is established in the Bulgarian market and the products they provide are very familiar to the customers. With opposition № 1336309 filed on 14.11.2016 our client wants the BPO to deny the registration of the contested trademark for all goods and services applied – Classes 29, 31, 35.
Arguments of the interested party:
… given the general phrase in the composition of the stamps "от НАШЕТО", which is not strongly stylized, the signs are perceived in a similar way. Furthermore, since the mark applied for is contained entirely in the earlier mark and at its beginning, there is a phonetic similarity.
The Opposition division took into account the arguments of the interested party and also considered that there was a visual and phonetic similarity due to the existence of a common element at the beginning of the brand name. Even more, since the newly applied trademark is entirely contained in the earlier mark, there is a chance of likelihood of confusion, considering the fact that the customers may think that the newly applied brand is part of the family of brands of Dimitar Madzharov – 2 EOOD.
With regards to the common element "от НАШЕТО" the Opposition division and the Chair of BPO finds that the signs are visually and phonetically similar. This is because, they contain the same eight identical sounds, arranged in an identical sequence. Semantically the trademarks are also found similar. Although the additional verbal elements of the earlier mark introduce differences between them, they are rather found to be auxiliary.          
In conclusion, the chair of Bulgarian patent office finds that:
Given the above and due to the similarity of the signs and the identity and similarity of some of their goods and services, the conclusion is that there is a likelihood of confusion for the customers, which may connect the process with the earlier mark.