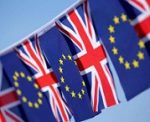 The UK departed the EU on 31 January 2020. The ratified withdrawal agreement provides a transition period from 1 February 2020 to 31 December 2020.
During this transition period, the Intellectual Property (IP) system in the UK and EU will continue as it is until 31 December 2020.
On the 31 December 2020 the UK Intellectual Property Office will convert almost 1.4 million European union trade marks and 700,000 European union designs to comparable UK rights. These will come into effect on 1 January 2021.
According to the Withdrawal agreement the comparable trade marks will:
be recorded on the UK trade mark register
have the same legal status as if you had applied for and registered it under UK law
keep the original EUTM filing date
keep the original priority or UK seniority dates
be a fully independent UK trade mark that can be challenged, assigned, licensed or renewed separately from the original EUTM
The trade mark owners will not:
need to pay for your equivalent or comparable UK trade mark – and there will be as little administration involved as possible
receive a UK registration certificate, but you will be able to access details about the trade mark on GOV.UK
As for the European Trade Mark applications pending on 31 December 2020 – the applicants will be able:
apply to register a comparable UK trade mark in the 9 months after 1 January 2021
retain the earlier filing date of the pending EUTM
claim any valid international priority you had on the pending EU application, along with any UK seniority claims recorded against it
IP Consulitng –  European Trade Mark Attorneys, European Design Attorneys, European Patent Attorneys and lawyers – helping clients in protecting their IP Rights and registering European trade marks and European designs.
For more information visit 

www.ipconsulitng.eu

 – about us section.