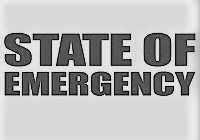 In connection with the Act on Measures and Actions during a State of Emergency /the Act/ (promulgated SG 28 of 24.03.2020, effective 13.03.2020), the Bulgarian patent office issued a notification informing the effect of the Law in the area of IP:
According to the Patent Office:  "the time limits in respect of the procedures before the Patent Office of Republic of Bulgaria for industrial property objects, according to Art. 3, item 2 and item 3 of the Act shall cease to run from 13 March 2020 until the state of emergency is lifted.
All registrations of marks, utility models and designs, patents, certificates of supplementary protection and certificates of a new variety / breed which expire during a state of emergency shall be extended by 1 month after its revocation on the grounds of Art. 4, item 2 of the Act."
As seen the starting date of the suspension is the 13th of March (retroactively as the law was enacted on the 24th of March) and as for now there is no defined date for the end of the suspension.
For our partners and clients – please note that the team of IP Consulting is monitoring all deadlines for our cases and the work is done on the formerly due date (don't mind the suspension as our office is fully operational).
IP Consulitng –  European Trade Mark Attorneys, European Design Attorneys, European Patent Attorneys and lawyers – helping clients in protecting their IP Rights and registering European trade marks and European designs.
For more information visit

www.ipconsulitng.eu

 – about us section.