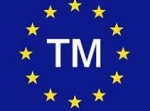 Certification marks are a new kind of trade mark at EU level, although they have existed in certain national level systems in the EU for some years.
The European Union certification mark is defined as a mark that is "capable of distinguishing goods or services which are certified by the proprietor of the mark in respect of material, mode of manufacture of goods or performance of services, quality, accuracy or other characteristics, with the exception of geographical origin, from goods and services which are not so certified."
In essence, a EU certification mark relates to the guarantee of specific characteristics of certain goods and services.
It indicates that the goods and services bearing the mark comply with a given standard set out in the regulations of use and controlled under the responsibility of the certification mark owner, irrespective of the identity of the undertaking that actually produces or provides the goods and services at issue and actually uses the certification mark.
Applicants for certification marks have to include a statement in their applications to the effect that they are applying for an EU certification mark.
The regulations of use constitute the essence of the certification mark . These must be filed within two months of the application and need to contain, in particular:
the characteristics of the goods or services to be certified;
the conditions governing the use of the certification mark;
the testing and supervision measures to be applied by the certification mark owner.
There are two important limitations for an EU certification mark. First, it cannot be owned by a person carrying out a business involving the supply of the goods and services of the kind certified. The owner of a certification mark is precluded from using the mark for the certified goods or services covered. Second, it cannot be filed for the purpose of distinguishing goods or services certified in respect of the geographical origin.
Certification marks should be applied for the goods and services that will be certified by the owner of the mark. The list of goods and services of an EU certification mark applied for must also be included in the regulations of use.
A certification mark costs EUR 1 500 if applied for by electronic means.
Source: EUIPO