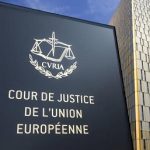 One of the most controversial issues in case law is that of the interpretation of the concept of "right of communication to the public under copyright". Thanks to case C-753/2018, the Court of Justice has the opportunity to establish certain principles, on the basis of which to determine more what concerns the right of communication to the public and what does not.
A request has been made for a preliminary ruling from the Supreme Court in Sweden, in connection with two disputes, concerning the classification, from the copyright perspective, of the hiring out of motor vehicles equipped with radio receivers.
One of the parties – Swedish organization which collectively manages copyright in music argued that the rental of cars equipped with radios is unauthorized communication to the public of musical works within the meaning of Law № 279 of 1960 on copyright (the UL), which transposed Directive 2001/29 into Swedish law.
The Court is faced with the question of whether renting vehicles equipped with radios that allow customers to listen to music recordings constitutes "communication to the public"?
According to Directive 2001/29, "The right of communication to the public covers any transmission or re-transmission of a work by wire or wireless means, including broadcasting. Recital 27 of that directive adds that the mere provision of physical facilities for enabling or making a communication does not in itself amount to communication to the public."
Even more in the Judgement of 02.04.2020 the Court emphasizes the indispensable role of the user, whose limited intervention must in fact be equated with the mere provision of technical equipment which does not constitute communication to the public, according to recital 27 in the preamble to Directive 2001/29.
The Court, in interpreting the concept of "communication to the public" within the meaning of Article 3 (1) of Directive 2001/29 and within the meaning of Article 8 (2) of Directive 2006/115, hereby rules: "…on rental right and lending right and on certain rights related to copyright in the field of intellectual property must be interpreted as meaning that the hiring out of motor vehicles equipped with radio receivers does not constitute a communication to the public within the meaning of those provisions."