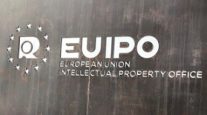 With Decision No EX-20-4 the Executive Director of the European Union Intellectual Property Office ordered that all time limits expiring between 1 May 2020 and 17 May 2020 are extended, to further support and assist users during the COVID-19 pandemic.
This is the second extension of time limits with widespread application as a response to the exceptional circumstances caused by the pandemic. Decision No EX-20-3, published on 16 March, extended until 1 May 2020 all time limits expiring between 9 March 2020 and 30 April 2020.
In effect, all deadlines expiring between 9 March and 17 May are extended until 18 May.
The extension covers all procedural deadlines, irrespective of whether they have been set by the Office or are stipulated directly in the Regulations, and the effect is automatic.
The EUIPO has prepared an information note giving full details of the scope of Decision No EX-20-4, which can be accessed HERE.