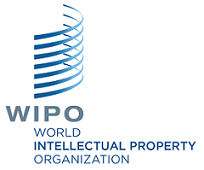 The Nice Classification (NCL), established by the Nice Agreement (1957), is an international classification of goods and services applied for the registration of marks.  The eleventh edition of the NCL came into force on January 1, 2017. The authentic texts of the Nice Classification (in English and in French) are published online by WIPO. By decision of the Committee of Experts, the paper publication has been discontinued, the 10th edition, published in June 2011, being the last printed edition.
On 30 March this year, the World Intellectual Property Organisation ('WIPO')  published the examination guide. 
The document contains guidelines for the examination undertaken by the International Bureau (IB) of the World Intellectual Property Organization (WIPO) of the indications of goods and services listed in applications for the international registration of a mark (international applications) filed under the Madrid System. 
According to the document: "The publication of these guidelines seeks to inform the Madrid System users and Offices of the practices followed by the IB; support users when listing goods and services in international applications; increase the predictability of the outcome of the examination undertaken by the IB; and foster greater consistency among Office practices. In general terms, this should positively impact the processing of international applications."
The International Classification of Goods and Services for the Purposes of the Registration of Marks was established by an Agreement concluded at the Nice Diplomatic Conference, on June 15, 1957, was revised at Stockholm, in 1967, and at Geneva, in 1977, and was amended in 1979.
The first edition of the Nice Classification was published in 1963, the second in 1971, the third in 1981, the fourth in 1983, the fifth in 1987, the sixth in 1992, the seventh in 1996, the eighth in 2001, the ninth in 2006, and the tenth in 2011.  Since 2013, a new version of each edition is published annually. The current edition is the eleventh. It entered into force on January 1, 2017.