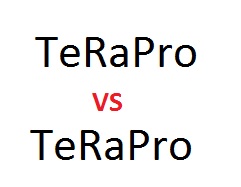 Bulgarian Patent Office (BPO) rejects an opposition based on a non-registered prior trade mark due to the fact that the opponent cannot fulfils the condition that the prior use should be related to commercial activity.
The opposition was filed against trade mark application No 133612 – ТеРаПро (TeRaPro). The trade mark is represented by the team of IP Consulting.
The opponent – a non-profit organisation, claimed that they have used the sign in their commercial activities and presented evidencies with that regard. In addition, the opponent claimed that the sign TeRaPro has distinctive character and in customer`s mind it is related to their organization as the abreviation of the organization is identical – TeRaPro.
The applicant, Mai Fai AD, represented by the team of IP Consulting has objected to the opposition claiming that the opponent had never used the contested sign as a trademark in commercial activity, but only for identifying a legal entity.
The opposition has been filed under Article 38b, par. 1 in connection to Art. 12, par.1 and Art.12, par. 6 from Law on Marks and Geographical Indications and there are the following required elements witch should be implemented cumulatively:
– not registered trade mark used in commercial activities of the company in the territory of Bulgaria for the same goods and services for witch the opposition is filed and the commercial use should be prior to the application date of the opposed trade mark;
– filed application for the sign from the actual user;
– identity or similarity between the contested and commercially used trade mark and the goods and services they are applied/used for.
Bulgarian Patent Office has decided to reject the filed opposition because one the required elements was not completed, namely using a not registered trade mark in commercial activities before an application has been filed. The proves presented to BPO were not be sufficient for proving actual use of the sign. Indeed, these proves showed rather intentions for use than actual use.