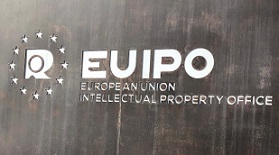 The regional system for the protection of Community design or as it is known by the abbreviation "RCD  (registered community design)" is a system by which the industrial design is protected at European union level.  The design (the outlook of the device) gains protection on the territory of all 28 member states of European Union (Austria, Belgium, Bulgaria, Croatia, Republic of Cyprus, Czech Republic, Denmark, Estonia, Finland, France, Germany, Greece, Hungary, Ireland, Italy, Latvia, Lithuania, Luxembourg, Malta, Netherlands, Poland) and the policy of the EU is that all future member states recognize the already registered and existing Community Designs starting from the respective date of their acceptation to the EU.
The registration of a Community design is executed by one procedure, payment of one fee and usually takes about 7 days after paying the fee.
The Community Design applications do not go though substantial examination for relative grounds. The application is filed and if it meets the formal criteria the application is registered upon payment of registration fee.
Thus, the system for registration of Community designs is highly competitive in terms of fees, procedures and time compared to the alternative design protection country by country or in international order.
IP Consulting® provides its clients with the following services in the field of Community designs:
searches for registered earlier designs and assessment of the novelty;
consultations in connection with the object of protection – for example how the products should be represented in the application in order to achieve the best possible protection;
representation during the Community design registration procedure by a European Design Attorneys;
representation in invalidation procedures against already registered Community designs on relative or absolute grounds;
renewals of registered Community Designs;
enforcement of registered Community Designs;