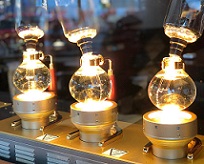 The team of IP Consulting®  provides professional services in the field of protection of utility models in countries where such protection is provided (like Germany, Russian Federation, Turkey, Finland, Sweden, Austria, Albania, Belarus, China, Czech Republic, Denmark, Estonia, France, Georgia, Italy, Japan, Kazakhstan, Poland, Moldova, Slovakia, Spain, Ukraine, Uruguay, Uzbekistan, etc.).
Legal protection for utility models is granted by registration before the competent national office. Thee is no possibility to register an utility model on regional level (as there is possibility for European or Eurasian patent protection).
Unlike the procedure for registration of patents, most legislations that offer registration of utility models, including Bulgaria, have implemented registration system – without substantial examination on novelty.
Thus, the system for protection of an invention with a utility model has become a fast, cost-effective and profitable business tool as alternative to patent protection or as an accompanying tool – the fast utility model protection gives rights over an invention during the period in which a patent application might undergo sometimes time consuming expertise procedures.
The team of IP Consulting®  offers:
novelty searches;
drafting utility model application (including drafting claims and description);
representation during the registration procedure executed by Patent Attorney;
annuity payments;
enforcement against violators of your rights;
valuation of utility model rights;
legal assistance for subsequent transactions with your rights (transfer, licensing, technology transfer agreement, etc.);