A cancellation request was filed by Fiona Cosmetics EOOD at the Bulgarian Patent Office regarding three-dimensional trade mark with reg. № 78008. The proprietor of the contested trade mark is represented by IP Consulting.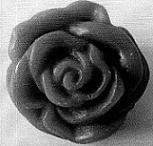 First, the applicant claims that the registration of the trade mark is contrary to the absolute grounds for refusal under Art. 11, since the trade mark is devoid of distinctiveness. The applicant also claims that the sign informs consumers about the content and/or flavor of the class 3 product.
Furthermore, the applicant claims to be a genuine proprietor of an earlier similar unregistered trade mark used in the period 2009-2010.
Distinctiveness
Within its decision, BPO states that a trade mark is distinctive if it can guarantee that consumers will identify the origin of the relevant goods and/or services by a particular manufacturer, allowing them without any confusion to distinguish the goods and/or services from those originating from other manufacturers.
The assessment of the trade mark common nature must be made with respect to the date on which the trade mark application was filed. The applicant dis not adduce any evidence that the sign of three-dimensional trade mark was used at the time the trade mark at issue was filed. "It cannot therefore be established that at the time of its filing the trade mark consisted exclusively of signs or indications which have become common in the established commercial practice in Bulgaria. Accordingly, this ground of cancellation must also be rejected as unfounded".
Earlier unregistered trade mark
According to BPO the applicant failed to prove his claim for the actual commercial use of the unregistered three-dimensional mark, in its capacity as a sign indicating goods in class 3, before the date on which the contested trade mark was filed. Therefore, "the claim under art. 36, par. 3, p. 1 in conjunction with art. 12, par. 4 of the LTGI is unfounded".
In view of the foregoing matters of fact and law, the President of BPO ruled that he rejects the request for cancellation of the registration of trade mark with reg. № 78008 three-dimensional.
IP Consulitng –  European Trade Mark Attorneys, European Design Attorneys, European Patent Attorneys and lawyers – helping clients in protecting their IP Rights and registering European trade marks and European designs.
For more information visit 

www.ipconsulitng.eu

 – about us section.